Czech Europian Researchers' Night
Kdy: 30. 09. 2022
Domain: Others
Event: workshop
Place of the event: TUL
This year we are again part of this special event - the Czech Europian Researchers' Night.
It will take place on Friday, 30 September from 5 to 10 pm on the campus of the Technical University of Liberec.

We are planning guided demonstrations, games and competitions.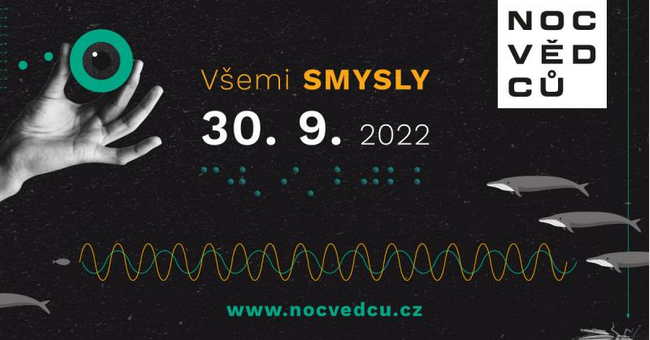 We will test all human senses - with the help of science, technology and joint invention.
And these are our themes:
"What the Eye Cannot See" or Optical and Electron Microscopy
What colour and temperature is gold?
Think with your microsenses
How fast are you? How strong are you?
Eyes instead of hands - augmented reality
We look forward to seeing you. Come and enjoy science and learning at CXI in the L building too, starting at 5pm!
You can find more information about our program HERE.