Experts from Turkey visited the wetland and unique technology in Hájek
13. 5. 2022
On Wednesday 11 May, representatives of the Turkish Ministry of Environment and the United Nations visited the wetland built in the locality of Hájek near Karlovy Vary. This wetland was created on the site of a former quarry spoil tip and, thanks to the unique Wetland+ technology, it helps clean up water contaminated with pesticide substances. Mr. Recep AKDENİZ, Deputy Minister of Environment of Turkey, Ms. Meral Mungan Arda from the UN Representation in Turkey and other Turkish experts came to see the site and the results of the research.
The Wetland+ technology makes it possible to purify water flowing from toxic waste dumps using nanoparticles. The technology is based on filtration and sorption arrays, which contain suitable materials that promote the microbiological degradation of pesticides. Another added value is that the technology does not disturb the surrounding landscape. "The constructed wetland systems will change the landscape, increase biodiversity and be part of nature. This fact becomes even more important when we consider that there is a protected area within the Natura2000 programme as a bird nesting site in the neighbourhood," says Pavel Hrabák, a member of the LIFEPOPWAT project implementation team from the Institute for Nanomaterials, Advanced Technologies and Innovations of the Technical University of Liberec (CXI).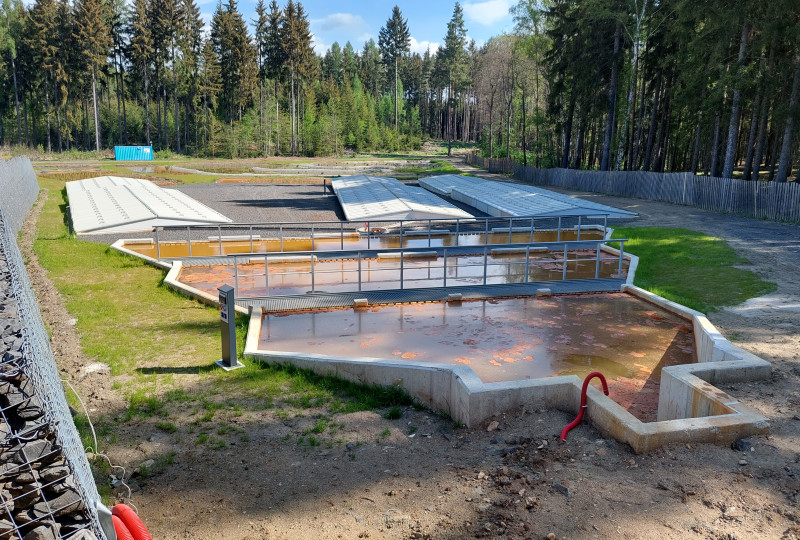 The site of the Hájek quarry is managed by the Uranium Deposits Administration branch of the state enterprise DIAMO, which is one of the members of the international consortium of LIFEPOPWAT project researchers.
In addition to the wetland at Hájek in the Karlovy Vary region, Wetland+® technology is also being built at a former quarry in Jaworzno, Poland.