CXI4LIFE
Improving the working environment at CXI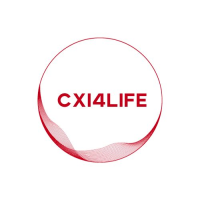 The work environment plays a key role in how we feel and how we work. At CXI, our commitment is clear: to improve the working conditions of our employees so that they work in a good atmosphere and feel comfortable in the workplace.
We know that the health of our people is the key to their satisfaction and success. We create a working environment that supports the health and well-being of all employees.
Benefits offered - Taking care of our people
We offer several benefits to our employees to help them achieve physical and mental health:
Physical fitness - We offer opportunities for sports and exercise, including access to fitness centers and other sports activities that promote an active lifestyle.
Career Development - We invest in the education and development of our employees, providing opportunities for growth and career advancement.
A full list of benefits offered by the University can be found here:
https://www.tul.cz/en/university/employees/
Thank you for being a part of CXI. Together we can make positive changes and improve the work environment for all of us.
 Together for a quality working environment at CXI