Balance of 2022 or pluses and minuses on CXI
1. 2. 2023
A year is a long time to tell what went well and what didn't at CXI in 2022. January is traditionally a balance sheet month, so let's take a look.
What went well at CXI in 2022:
✅ The team stabilized at 170+ people. Several colleagues have moved on in their academic careers and the bar for the Institute has been raised again. We have people in the team who are experts in their fields and apply their skills in research and teaching.
✅ Financially, 2022 ended on a positive note. Combined with good profitability, the Institute is a stable "company", which will come in handy in the coming months, which are hard to predict, not only for Czech science and research. The goal for this year is to increase the numbers, which will be helped by greater involvement of departments and teams in commissioned activities (we are still looking for new companies as partners).
✅ We have 3 research lines and 12 research departments.
✅ We have received support from NCK for industrial 3D printing. The project is jointly implemented by four units of the Technical University of Liberec - CXI, FS, FT and FM with their partners. From January 2023, a centre for the efficient use of raw materials and their recycling, the use of waste natural and synthetic materials in production will be established in Liberec
✅ We have reached 73 projects in the pipeline.
✅ We introduced a new website in January. It took a lot of work, but we managed to get it up and running. And we're far from finished and we're moving on.
✅ Our teams worked on orders worth CZK 50 million.
✅ We celebrated CXI's 10th birthday in Building L and enjoyed a range of events organised to mark the anniversary.
✅ We have a balanced score at CXI: women make up 50% of our employees. Women directly in scientific and research positions are only slightly less, 42% overall.
✅ We won the HR Award again.
❤️ 9 babies were born at CXI.
What went wrong in 2022:
❌ We did not get support for the IDm² project in Horizon Europe. It cost a lot of work and it is a great pity. We will try other European projects and foreign collaborations.
❌ Despite preparations and expectations, we did not get the NCK for 21st century water.

❌ In the Trend programme only 3 projects out of 20 submitted received funding. This will also slow us down a lot and we are losing a lot of research money. So hopefully it will work out better this year!

❌ Departure of colleagues due to the poor financial situation of some departments. This year will also be complicated and we need to try harder and increase our somewhat subdued performance.

❌ We are still too scientific and the "business" side is not our strength. In addition to "rigorous" scientificity, we need to focus on practical application and attracting new business partners. We need to invest more time in business offers and activities. The whole CXI will be more stable and our work more efficient.
❌ We need to get better at work-life balance. This is a never-ending test and often not at all easy.
❌ Some things still take a lot of time.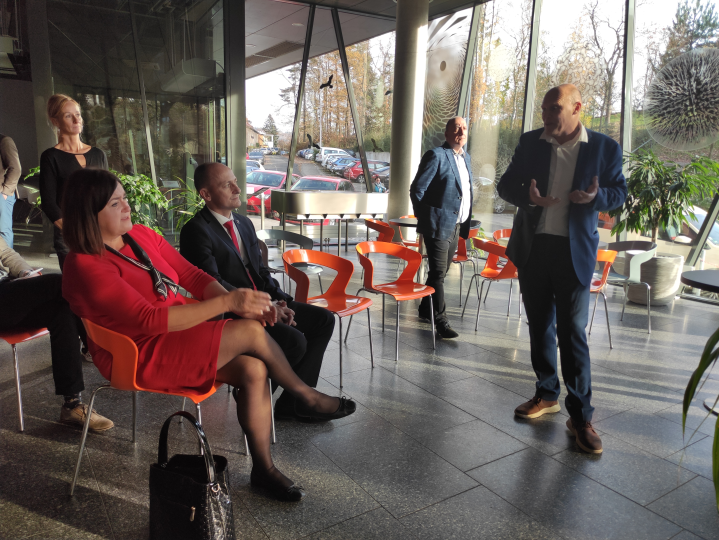 The year 2022 was a bit complicated (first COVID, next war, expensive energy, problems with partners and financial difficulties of some departments), but we managed it well.
We believe that 2023 will be a successful, joyful year for CXI development and we will all contribute to that. It will be essential to keep a steady pace, to keep the appetite for work, to find new solutions and to improve. It is very important for us to be more oriented towards Europe, towards international projects that can open up new opportunities.
At the same time, we look forward to further cooperation with our industrial partners on their interesting orders.